CBD (cannabidiol), melatonin, and curcumin are natural molecules that can help offer relief to a wide range of condition.
Healthy Hemp Strategies offers bulk wholesale and private label softgel CBD capsules infused with either curcumin or melatonin.
View our full CBD product catalog
What are the benefits of Infusing CBD into melatonin or curcumin?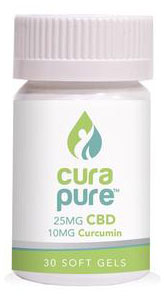 CBD (cannabidiol) is one of several dozens of cannabinoids found in the industrial hemp plant.
Recent research indicates CBD (cannabidiol) is a non-toxic and non-psychoactive compound that has several beneficial effects including anti-anxiety, anti-inflammatory, antiemetic, anti-psychotic, and much more.
What is melatonin and what are the benefits of melatonin?
Research reveals melatonin is a natural hormone created in the human brain (pineal gland) and has melatonin receptors located throughout the body.
This naturally secreted hormone plays an essential role in regulating and maintaining various biological rhythms. It's involved in immune system functions and is a powerful antioxidant contributing to maintaining DNA integrity.
When should you consider taking a melatonin supplement?
Taking a melatonin supplement helps those who have sleep disorders, jet lag, shift work, and general disruptions to your body's internal clock.
Melatonin helps aid and balance:
Total sleep time.

Jet lag fatigue.

Sleep/wake cycles.

And much more.
What is curcumin and what are the benefits of curcumin?
Curcumin is a chemical compound found in the popular culinary spice turmeric. Research indicates curcumin has herbal healing properties and have been utilized for thousands of years.
Recently, scientific investigations conclude curcumin is an antioxidant, anti-inflammatory, antimutagenic, antimicrobial, and has anticancer properties.
Curcumin multiple health benefits helps aid:
Oxidative issues.

Inflammatory conditions.

Metabolic syndrome.

Arthritis.

Anxiety.

Pain.

Degenerative eye conditions.

Kidney function.

Hyperlipidemia (high cholesterol).

Exercise-induced inflammation.

Muscle soreness (reducing recovery time and increasing performance in active people).

Low doses can offer benefits to those who don't have health issues.
A majority of benefits from curcumin come from its anti-inflammatory and antioxidant properties.
How can Healthy Hemp Strategies help your CBD company succeed?
Healthy Hemp Strategies is aiming towards creating innovative CBD products to help improve overall general health and well-being.
Healthy Hemp Strategies is a full-service bulk, wholesale, and white label CBD company with the ability to help you at every step towards success.
Learn more about the various technical specifications, ingredients, and unique claims in our CBD softgel capsules by visiting our full CBD product catalog.
Do You Have Questions? Talk With An Expert!
Healthy Hemp Strategies is the largest distributor of hemp derived phytocannabinoids. Our proprietary patented technology & rigorous CBD oil testing provide you with an outstanding choice of CBD products. We offer an array of formulated, tested, packaged, and finished products ready to have your brand/logo placed on them.